OMG Woman's Legs Missing ? 6 ladies,5 Pair Of Legs !! Viral Group Photo and you HAVE to see
At first glance, this pic of a group of friends enjoying get a together ,doesn't look like anything new or Differnt.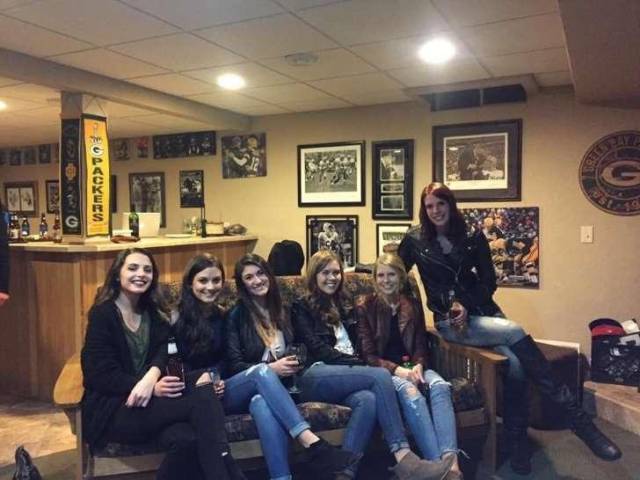 Butttttt ,Have you counted the legs-to-woman ratio?? The third woman from the left appears to have NO LEGS !
People online are completely stumped by this mind boggling optical illusion photo.
Anyones first best guess,including mine is, this woman could have been born without legs.
Now here is ACTUALLY what it is .......Observe closely, all this illusion is thanks to the fact that the first and the second woman are both wearing BLACK, the legs of the second woman on the right are mostly hidden by this fact. First lady is wearing plain black jeans and her legs are crossed over, blocking second lady's legs,who is also wearing black jeans, but hers are ripped at the knee
Still dont get it?? Let's give you a better vision by using colors.